A cash advance can help save you from a financial crisis and meet some urgent needs for money.This include such things as fixing a car that has broken down or sorting an overdue bill. However, it would help if you were well-informed before applying this form of credit. Among the critical things to consider is how fast the loan will be processed.

But even with the advantages of easy and fast approval, there are some mistakes that you could make when taking cash advance that can cost you so much. The following are some of those mistakes that you need to avoid:

Not Understanding the Total Cost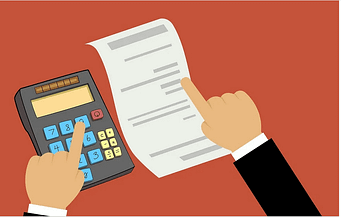 When it becomes necessary to take a cash advance, you should seek to know what the total cost of the loan is. Surprisingly, some lenders may have excessive interest charges, which they arrive at using hard to grasp calculations and unclear laws. On top of that, some lenders may have other hidden costs like processing fees and others, which amounts to substantial figures. It would be best to demand to know upfront all costs involved and even get to know the total amount you will be expected to repay.

Not Comparing Several Lenders

Just as the case with other products that you could be buying, shopping, or comparing several providers that offer cash advance is necessary. It is a big mistake to settle for the very first lender that you come across. Take your time to compare and evaluate several lenders to find the one with the lowest rates and any other significant advantage. The process may take some of your time or a little money, but you will save a substantial amount down the road. The good news is that you could find some websites that review several lenders hence save you much hassle.

Failing to Consider Alternatives

While getting cash is critical in some scenarios, sometimes, you could use other options like a credit card. The other cheaper options could work well in some situations and would save you some cash.For example, if you need to purchase goods and have a credit card, using it could help you avoid the cash advance fee. At times you may also have a card with a 0% introductory annual percentage rate (APR). Swiping such cards for purchases when you are short of cash could be far cost-effective.