If you are qualified to file your taxes as a household head, you need to understand the protocols required to determine your eligibility. Sometimes, paying the taxes as a household head is not easy, you need to consult an accountant to help you with the complex procedures that will let you know where to start. Hundreds of systems are also available to give you a clue on how to calculate your taxes and eligibility.
Remember that the methods you use or the accountants you hire will influence the amount of money you will pay for the taxes. Ensure you make a conscious decision to avoid extra charges and penalties. The following are tips for choosing the best accountant.
Accounting Services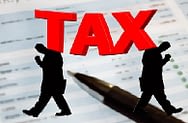 When you are looking for the best accountant to help you with the head of household tax services, you need to consider the accounting services that he or she offers. Ensure that your perspective one is good at categorizing the taxes, evaluation processes and reporting the monetary information before and after filing your taxes. Likewise, you should ensure that the accountant can make financial clarifications so that you can have vital information about your possession, liabilities, success, and equity in various aspects of filing your taxes.
Tax Planning and Financial Analysis
As a taxpayer, you understand that the tax rules can be complicated and the techniques are difficult to understand if you do not have more knowledge on what you are doing. You need to hire an accountant to help you with the tax planning and financial analysis. An accountant with such skills will help you to avoid late tax filing as well as advise you on the best techniques to avoid penalties.
Ensure that the accountant has the right knowledge and understanding of the tax laws in your country so that you do not make mistakes that will lead you into serious trouble. They should also be good in the financial analysis so that he or she does not expose you to risks.
A Good Advisor
When you are choosing the best accountant for your head of household taxes, you need to prioritize someone who is an expert advisor in the taxation field. You will want to work with someone who is willing to share important information besides helping you with the tax filing processes. The accountant should be able to educate you on the important aspects of taxation that will not expose you to penalties and the best techniques to overcome.
Compare the Fee
It is important to compare what the tax accountants or preparers are charging for their services. You need to be keen on the charges to avoid those accountants who aim to overcharge you.
You also need to prioritize an accountant with an affordable charge over the services that he or she delivers. You will want to pay less for quality services, ensure that you make the best comparison so that you do not end up paying more.